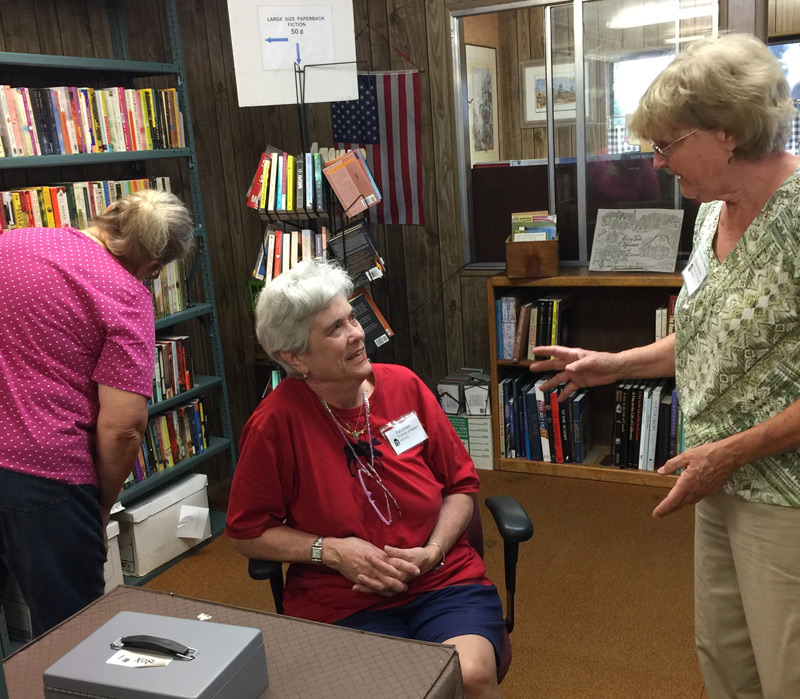 CANCELLED UNTIL FURTHER NOTICE

Used Book Sales of the Friends of Auburn Library are on the first Wednesday and the following Saturday of each month except when interrupted by holidays. The Wednesday sale is from 9 am to 4 pm and the Saturday sale is 9 am to 3 pm.
Many people assume that there is not much left for the Saturday sales. Not so! The entire afternoon on Thursday and Friday the crew is busy re-stocking shelves for the coming sale on Saturday. Spread the word! Proceeds from the book sale usually top $1000 each month and go directly to the library. As always, we welcome and need donations of books, magazines, audio-visual materials and white elephant items. Donations can be safely left on the deck of the Jean Couzens Annex just beyond the staff parking lot on the south side of the library.
Donations are fast and furious and we say, "keep 'em coming". Donations may be left on the deck of the Jean Couzens Annex. We check at least three times a day. It is better to leave them before 4:00 P.M. If you need a donation picked up call 823-2287. See you there!